Sarking is a flexible laminated membrane installed under tile and metal roofs, providing added home insulation during hot and cold weather. Due to its protective features, it is mandatory under the Building Code of Australia (BCA) for all residential buildings with tiled roofing with a rafter exceeding 6 metres in length, no matter what the roof pitch, to have a roof sarking installed. In addition, bushfire-prone areas are mandatory to have roof sarking, and resarking is needed for home renovation or roof restoration if a thunderstorm severely damages the roof.
While sarking is not mandatory in Queensland, citizens and residents of Brisbane are encouraged to have a roof sarking to prevent moisture, mould, rain, dust, and bushfire embers, which penetrate and destroy the roofing structure. Thus, resarking is essential for buildings that require protective measures from many factors and meet energy efficiency requirements. Also, it offers many benefits that can improve cavity protection and serve as a vapour barrier.
Sarking
Sarking acts as a roof second skin made from a sturdy and pliable membrane installed above the rafters or on top of the insulation board and overlaid with battens. Then, roofers will install the metal or tiled roofing. Sarking is made from reflective foil designed to lessen moisture penetration and increase energy efficiency in structures. Builders laid out sarking parallel to the roof's eave and laid over to each sheet, preventing penetration from rain, dust, moulds, and other factors that can damage the roof structure and serve as protection during extreme weather conditions.
Resarking
On the other hand, resarking is conducted during home renovation or a roof restoration, ensuring that the sarking is in good condition and does its function. Resarking is ideal if the existing sarking has been damaged by a thunderstorm, by a falling tree, which results in severe damage to the roofing structure. During resarking, builders will remove the existing roof and battens, and the sarking or underlayment is torn out. Afterwards, the current roof structure is fixed before installing the sarking. Resarking is vital to enhance the roof's overall condition from the roof cavity and under the tile and metal roofing where insects and pests usually inhabit.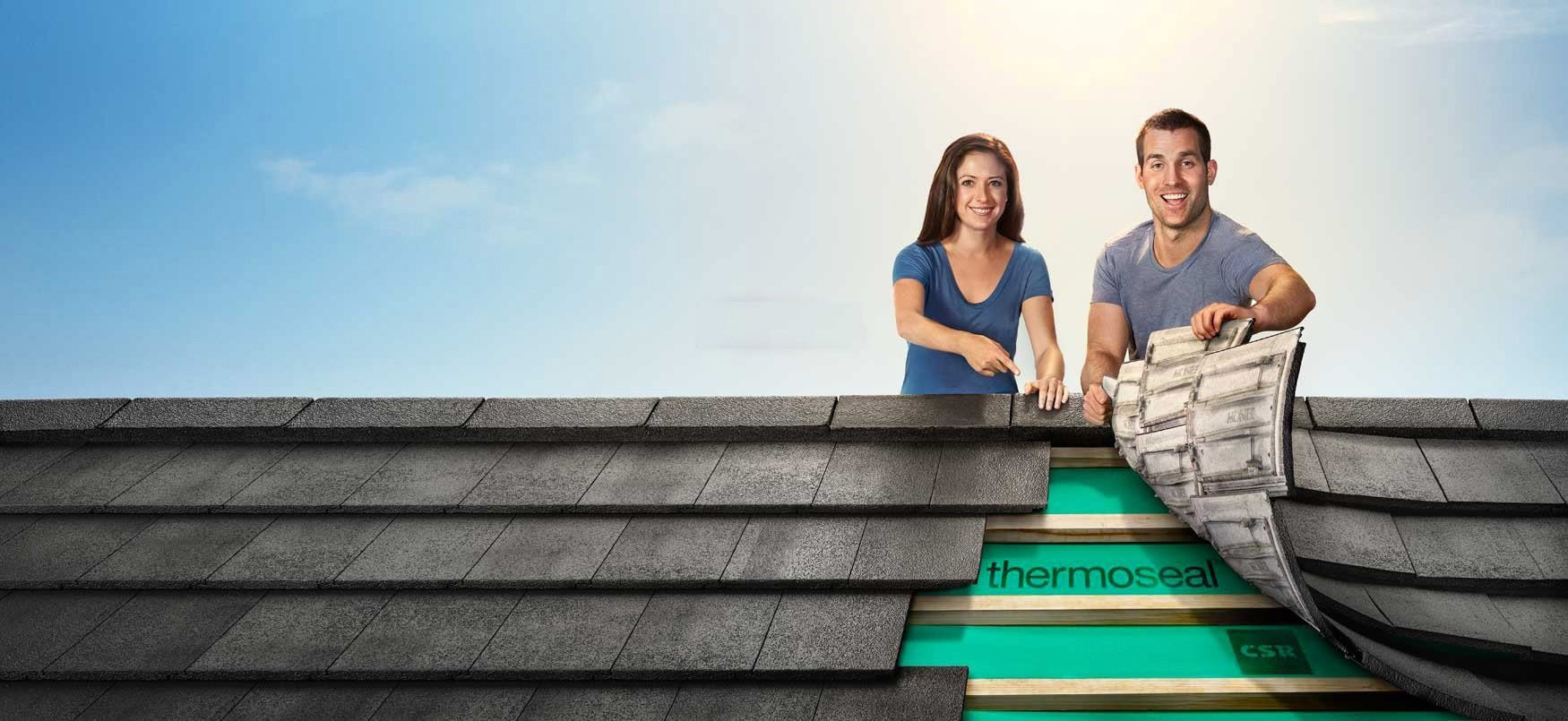 Types of Sarking
Non-Permeable Sarking – This type of sarking is ideal for areas with tropical weather. Non-permeable sarking is recommended for areas with humid and hot in summer and dry and warm in winter.
Vapour Permeable Sarking – This type of sarking is ideal for southern parts of Australia.
Vapour permeable sarking is recommended for areas with mild and cooler summers and rains during winter, preventing mould build-up and decay on roofs structure.
Apart from determining which sarking is ideal for your location, there are other factors to consider when choosing the right product. It should feature pliable strength, tear resistance, and a low flammability index. Also, it is vital to consult and let licenced and trusted roofers do the work to ensure proper resarking, as sarking installation requires skilled professionals.