Roof Installation in Brisbane
Roof Installation Brisbane – Roofing is a business that involves the installation and maintenance of roofs.
A roof is the protective covering on a building that prevents water from leaking in. Roofs are typically made of clay, metal, slate, or asbestos and insulation to moderate the temperature. They can be flat or slanted with some form of insulation to improve energy efficiency.
What are the Different Types of Roof Installations Brisbane?
There are many types of roof installations Brisbane, and it is important to know which one will suit your needs. Brisbane Roofing Co will cover the most popular types of roof installation Brisbane, as well as some of the more unusual or "dangerous" roof installations Brisbane.
Roof installation Brisbane is important because the roof protects your house from the weather and provides you a warm shelter or a cool place in Brisbane's harsh summer climate. Roofs also add to the aesthetic value of your home so they will need to be installed by a licenced contractor.
Materials available on the market today.
Tile roofs,
metal roofs,
concrete tile roofs
Tile Roofs
Tile roofs are made up of ceramic tiles that are tied down with steel wire and set in concrete or cement mortar.
Metal Roofs
Metal roofs use metal sheets with a protective coating to prevent rusting. This coating is usually an acrylic paint roofing paint and a sealing or weatherproof finish.
Other Roofs
Flat roofs (for example) use asphalt shingles or other waterproof material to cover the roof surface. Concrete tile roofs are made up of tiles and installed in the same manner as ceramic or traditional roofing tiles.
Benefits Of Tile Roof Installation Brisbane
The benefits of tile roof installation include:
increased durability,

reduced maintenance costs,

an aesthetic appeal.

great insulator.
It is common for many homeowners to avoid installing a tile roof for the sake of cost. However, the benefits of installing a tile roof are numerous and can provide a better quality of life for the homeowner. A lifetime warranty on installation and increased durability & reduced maintenance may be just what you need to make the decision to do a tile roof installation Brisbane.
Brisbane Roofing Co's team of roof installation trades people can advise you on the best choice of materials to use in your new roof.
Benefits Of Metal Roof Installation Brisbane
Metal roof installation Brisbane is a type of roofing that has become popular in recent years. It is both durable and attractive, and it can last for decades without any problems.
Metal roof installation Brisbane provides many benefits, such as:
It is durable and lasts longer than other types of roofs.
It provides insulation against noise pollution.
It's more affordable than other types of roofs.
In case of fire, it does not release toxic fumes like other types of materials do.
Is very appealing to the eye with many assorted colours in the range.
How Much Does a New Roof Cost in Brisbane, Queensland?
You may pay as little as $50 per square metre or as much as $180 per square metre depending on the roof installation required. The cost of a new roof can vary depending on what type of roof you are installing and the size. The cost of installing a new roof in Brisbane ranges from $20,000+ for residential (a typical house) and $100,000+ for large or commercial roofs.
Conclusion: Installing a New Roof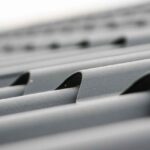 A new roof can be an expensive investment, but it will save you money over time by protecting your home from damage and making it more comfortable to live in. Roof replacement is a significant expense for homeowners but it's well worth the cost because roofs play such a key role in home protection, comfort, and energy efficiency. Installing a new roof on your home can be a daunting task. Depending on the type of roof, a new roof can also bring some comfort, since a professionally installed roof has less to do with heat retention and more to do with insulation and air circulation.
Brisbane roofing Co has been installing and replacing roofs for the past 30 years+ We take great care in our work to ensure that the roof installation is performed at the highest possible quality. All our work is guaranteed and comes with a 15 year product warranty.
Searching for roof installation near me?
Well look no further.
For roofing Brisbane northside, home roofing Brisbane, roof repairs Brisbane southside, roof repairs near me & metal roofing contractors Brisbane contact us today for a free roofing appraisal.